Unleash the full potential of your Magento-based ecommerce business with our ultimate guide to Magento integrations. Discover 10 must-have tools that will streamline your operations, improve customer experience, and increase sales. Boost your online shop's performance and stay ahead of the competition with our expert recommendations. Get ready to optimise your shop today!
Introduction
You may know that Magento is a widely used online commerce platform that offers many features to enhance the online shopping experience for customers. That's why businesses of all sizes rely on Magento to make their online store successful.
Did you know that you can double your benefits with the right Magento integrations? Yes, numerous eCommerce Magento extensions extend the functionality of the platform.
We have compiled the 10 best Magento plugins that you can use to grow your ecommerce business. Let us get started. It is better if you get assistance from the best eCommerce development company.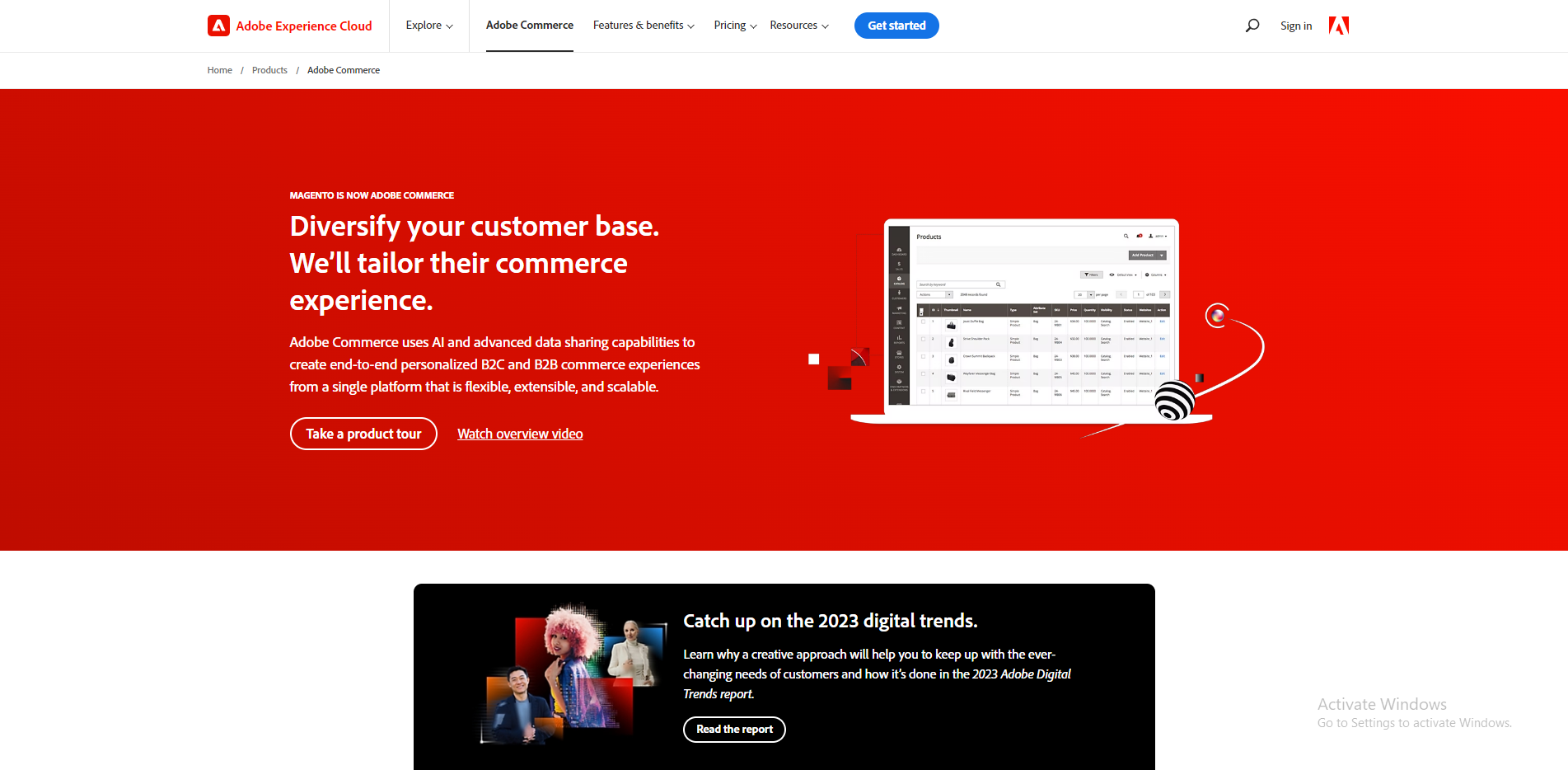 Top 10 Magento Integrations to Empower Your eCommerce Business
Google Shopping Content API for Magento
eGlobe's most popular Google Shopping Content API integrates Magento with Google Merchant Center and simplifies the process of managing, synchronizing and displaying relevant product listings when users search for related items on Google, making it easier for businesses to attract potential customers through Google Ads and other Google marketing tools.
This integration enables synchronization of product data, including pricing, availability, and other relevant information, coupled with dynamic attribute mapping, product filtering, and category mapping features. It empowers the admin user to handle these tasks without any knowledge in coding or XML.
Magento 2 Google One Tap Login
Magento 2 Google One Tap Login helps you increase your eCommerce store's login rate and improve customer experience by enabling faster checkout. With this integration, users can log in to a Magento 2 store with their Google account in just one click without filling out login forms.
This integration is designed to provide your store visitors with a seamless and user-friendly customer experience. Moreover, Google One Tap Login offers robust security and saves customers a lot of time. So, if you want to improve user login and security and streamline the checkout process, use Magento 2 Google One Tap Login!
One Step Checkout by Amasty
One Step Checkout by Amasty is one of the best Magento add-ons for eCommerce that simplifies customer checkout. Most online shoppers abandon their cart because of the many pages and clicks required to complete a purchase.
With this extension, customers can quickly complete the entire checkout process from a single page. In addition, the One Step Checkout extension allows customers to enter their shipping and billing addresses quickly, view delivery dates, and edit purchase options.
Reload SEO
Reload SEO is one of the indispensable eCommerce Magento extensions. As you know, online visibility is the key to the success of any online store. This top Magento plugin will help you optimize your website for search engines and improve its visibility.
Reload SEO provides a single dashboard for online sellers to visually track Google rankings and compare their performance with their competitors. Moreover, this Magento extension also offers keyword and backlink tracking features and advanced content analysis algorithms to help the website rank better in search engines.
Magento 2 Social Login
The impact of social media on our daily lives is enormous today! With Magento 2 Social Login integration, users can quickly log in to your online store via social media platforms.
For example, users can use their Facebook or Twitter accounts and log in directly to your online store without creating new accounts.
This simplifies the signup process for customers and increases signups and conversions by up to 30%. In addition, eCommerce store owners can easily install custom Magento 2 Social Login with their brand design and colors and prompt users to choose their preferred social platform for login.
Stripe Payments
Stripe Payments is another indispensable Magento extension for all eCommerce store owners. It provides an easy way for store owners to accept online payments without hidden fees. In addition, this Magento integration allows customers to complete online payments using Stripe as a payment gateway securely.
It also accepts all primary payment methods, including Apple Pay, Google Pay, and some local payment methods. Overall, Stripe Payments is easy to use, compatible with cell phones, tablets, and PC, and supports multiple languages and currencies.
Google Page Speed Optimizer by Amasty
The slow loading speed of an online store can have a negative impact on the customer experience. Instead, using Google Page Speed Optimizer by Amasty can increase the loading speed of Magento-based websites. It also improves your site's performance and helps you provide your customers with a great browsing experience.
Google Page Speed Optimizer by Amasty is SEO-friendly and compatible with all desktop and mobile versions. Moreover, this top Magento integration can optimize JavaScript, CSS, HTML files, and images to improve page loading speed.
Zoho CRM Integration
If you run an eCommerce business, managing customer journeys, sales, and marketing activities is essential. Fortunately, Magento allows you to integrate Magenest Zoho CRM with your eCommerce store to define customers better and perform efficient sales and marketing activities.
With Zoho CRM integration, store owners can sync their marketing and customer data from Magento with Zoho CRM. This way, they can get the latest information about their customers and purchase history to improve customer engagement and sales. In addition, business owners can offer customer support and automate many marketing activities through Zoho CRM.
Facebook Pixel Integration
As you know, Facebook is one of the most popular social platforms, and advertising on Facebook can do wonders for your eCommerce store. That's precisely what a Magento Facebook Pixel integration does. It collects customer interaction data and automatically serves Facebook ads based on purchases, page views, and add-to-cart events.
This Magento integration also allows you to measure and optimize your ads and efficiently target the right audience. The best thing about Facebook Pixel integration is that you do not need to install anything to start data collection – it's automatic.
Magento Google Tag Manager Integration
This extension lets you integrate Google Tag Manager (GTM) into your Magento store. This way, you can easily manage your Google Analytics events, Adwords conversion tracking, remarketing, etc. With this Magento integration, you can add and update your website's tags, triggers, and variables without any programming knowledge.
Moreover, it includes a dynamic data layer that tracks user actions, product prices, purchase history, and more. Overall, Magento GTM Integration is an efficient tool for managing tags for multiple stores through a single interface.

Conclusion
As described in this detailed guide, Magento is one of the leading eCommerce platforms most business owners prefer. And the main reason for that is its ability to support numerous integrations that will improve your business and sales. In addition, you can easily manage your eCommerce and enhance customer experience with a good set of extensions. However, it's up to you to choose the right Magento integrations from this list that will work best for your business and your customers!
eGlobe IT Solutions offers a faster and more efficient way to set up your Magento eCommerce store.
So contact us to transform your online stores now!