Ecommerce has become essential to modern-day business due to its vast popularity, centralization capabilities, ease of use, and anywhere-anytime selling possibilities. eCommerce is growing astoundingly and will only slow down for a while. eCommerce expects to generate over $483 billion by the end of 2023.
With many eCommerce stores going live every day, it has become challenging for businesses to build a solid digital presence and attract a broader range of audience. But what should companies do to stand out and generate a large volume of qualified leads?
Well, first of all, you need to choose a robust eCommerce platform that precisely meets your business requirements and escalates the growth of your business. However, with many ecommerce platforms available, it can become overwhelming for business leaders to choose the perfect one.
Among the most popular eCommerce platforms are Magento, Shopify, and BigCommerce, and each of them boasts unique features. Whether you are a small business or a large enterprise, our comparison guide on Magento vs Shopify vs BigCommerce will provide the information you decide on the best platform and take your ecommerce business to the next level.
So, let's dive in and make a head-to-head comparison of Magento, Shopify, and BigCommerce!
Magento-Vs-Shopify-Vs-Bigcommerce: A Granular Level Detailing
Magento
Magento (Adobe Commerce) is an open-source eCommerce and highly customizable, flexible and scalable platform. That's why more than 2,67,000 businesses rely on Magento for their eCommerce operations.
Adobe Commerce is feature-packed with SEO, social media marketing, and product management tools that offer a delightful omnichannel experience to businesses. It is best for companies who want to build a robust online store, drive operational efficiency and seamlessly integrate third-party tools.
However, it is essential to note that high-level customization will need more coding experience. Therefore you would need a certified Magento developer to build your unique store.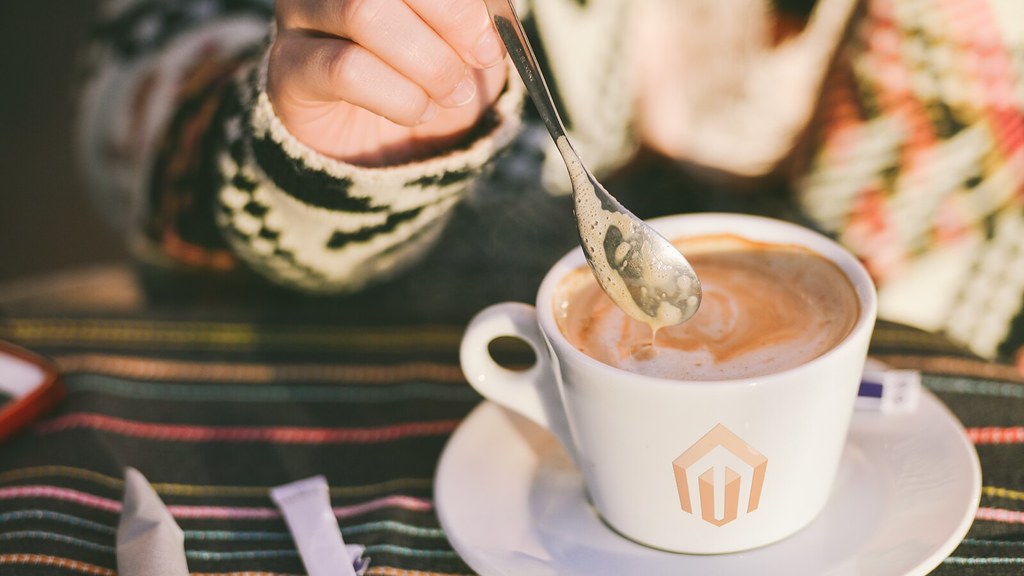 Features Of Adobe Commerce
Offers the best customer experience
Say no to cart abandonment! Magento helps you with all the customer-first features that will allow your customers to complete their registration and checkout in seconds.
Magento is a powerful platform robust enough to cater to all eCommerce needs. In addition, it has inbuilt capabilities to run and manage a store with hundreds of products smoothly.
One of the most significant benefits of Adobe Commerce is its quick loading time. Despite the heavy operational load, Magento will ensure that your store loads at a blazing-fast speed (milliseconds probably).
Magento is an open-source platform that allows you to decide the look and feel of your eCommerce store. However, developing a fully customizable store requires coding from scratch; therefore, you must hire an experienced Magento developer.
Shopify
Shopify is an ideal eCommerce platform for those businesses who want to set up an online store with minimal configuration. In addition, subscription-based software enables companies to grow in the constantly evolving eCommerce trends.
Apart from the exceptional online features, Shopify store owners can also sell in their physical stores using Shopify POS. In a nutshell, Shopify is an excellent platform for small to medium-sized businesses with incredibly versatile functionalities.
Features Of Shopify
By far, this is the biggest reason beginners love to use Shopify. Shopify is best for technically average users unfamiliar with development and coding. As a result, it's easy to set up the store and add products. In addition, the drag-and-drop functionality has made it easy to expedite user-friendliness.
Moreover, Shopify equips its users with software and hosting, i.e. technical infrastructure to build the web store.
Captivating & customizable themes
With Shopify, you can create beautiful, unique themes to boost your brand identity. Shopify gives you access to more than 70 free themes and countless paid themes. These themes are mobile responsive and aesthetic. Moreover, if you want to customize the theme, you can modify it by editing the code.
Incredible SEO & marketing tools
You have built an engaging online store that's great, but what's the point when no one visits your website? Shopify gives you enthralling themes and SEO functionalities to boost the growth of your website.
It has an inbuilt payment gateway.
Shopify allows users to choose from dozens of payment gateways. However, there is a minimal charge you have to pay on each transaction. To eliminate the transition fees, Shopify has a built-in payment gateway that 'Stripe' powers. Also, you won't need a merchant account to access this.
BigCommerce
BigCommerce caters to more than 60,000 users. It is a NASDAQ-listed eCommerce platform that works on SaaS models. It has over 160 integrations and popular apps to facilitate inventory management, marketing, etc.
It is suitable for businesses of all shapes and sizes and has advanced features that companies can leverage to accelerate their sales and fuel growth. Moreover, it also eliminates technical complexity and allows users to experience easy onboarding.
Features Of BigCommerce
BigCommerce offers industry-leading and unbeatable uptime of 99.99%. Therefore don't worry about your store going down and enjoy the competitive edge to drive maximum sales.
BigCommerce is a secure eCommerce platform and adheres to ISO/IEC 27001:2013 & PCI DSS 3.2 Level 1. Moreover, it protects the store with multiple security features like firewalls, file integrity and intrusion detection, which you can choose depending on your pricing plan.
Ideal for both B2B and B2C marketplaces
BigCommerce is ideal for both B2B and B2C marketplaces and has out-of-the-box features to boost the growth of both marketplaces.
Allows to manage orders efficiently
Besides having an easy-to-use interface, BigCommerce has a customer-centric dashboard that allows users to manage their orders like a pro. In addition, advanced features like the 'quick search bar' enable store managers to handle orders and returns smoothly.

Magento-Vs-Shopify-Vs-Bigcommerce: Which One Should I Choose?
There is no such thing as one-size-fits-all in the world of eCommerce. A platform that meets the needs of business A should not necessarily meet the needs of business B.
Moreover, It goes without saying; you also want to avoid tying your brand's wagon to an eCommerce platform that would soon restrict your business's growth.
Therefore, the trick here is to choose a platform that not only meets your current requirements but also has the capabilities to evolve as your business grows. We have listed industry benefits and use cases to help companies determine which eCommerce platform can meet their business objectives.
Who should use Magento?
Adobe Commerce is an open-source framework; therefore, it might be free to download, but you will need a dedicated developer to build it from scratch. Creating a highly functional Magento eCommerce store requires constant coding and testing.
Therefore it is suitable for companies with big budgets and resources to build an eCommerce store. However, we would only suggest Magento to beginners once and if your requirements are highly complex and you have the help, as it would take up much of the budget.
Who should use Shopify?
Shopify is a perfect platform for businesses just starting and looking for a simplified eCommerce platform. It has a lot of options in SEO, marketing, plugins, etc., that are perfect for accelerating the growth of small businesses. Moreover, scaling would not be an issue with Shopify because you can enjoy add-ons and plugins by paying extra.
Who should use BigCommerce?
BigCommerce is ideal for both beginners and well-established businesses. It is an enterprise-grade SaaS eCommerce platform with initiative features and commendable uptime. It can cater to the needs of small stores and perfectly accommodate the needs of large enterprises because of the number of SKUs, integrations and APIs.
Magento-vs-shopify-vs-bigcommerce: A Comprehensive Overview
| | | | |
| --- | --- | --- | --- |
| Features | Magento (Adobe Commerce) | Shopify | BigCommerce |
| Ease of use | Complex | Easy-to-use | Easy-to-use |
| Security | Highly secured platform with XSS protection and 2FA for admin access | Shopify is PCI DSS Level 1 compliant and provides users with SSL encryption. | BigCommerce is PCI Level 1 Compliant. Moreover, depending on your plan, you can use security features like firewalls, data integrity scanners, intrusion detectors, etc. |
| Scalability | Magento is a highly scalable platform. | Shopify has limited scaling options. You have to upgrade the plan to build more than 8 storefronts. | BigCommerce has limited the number of products and SKUs per store. Hence scaling options are limited. |
| Themes & Extensions | Both free & paid are available | Both free & paid are available | Both free & paid are available |
| Hosting | Self-hosted eCommerce platform. | Hosting plans are already included | Hosting plans are already included |
| Support | A vibrant community support is always there, extending its support through forums and official docs. | 24/7 technical assistance is available via chats, emails, calls. | 24/7 technical assistance is available via chats, emails, calls. |
| Customization | Highly customizable | Limited customizable features | It is a SaaS solution; therefore, customization capabilities are limited. |
| Best for | Companies who have complex requirements and want to build fully-customizable stores | Small businesses that are making their online debut | Small and big companies who are looking forward to building a simple and easy-to-set-up eCommerce store |
| Inventory management | You can integrate any third-party inventory management app/plugin. | Pre-integrated inventory management plugins are available. | Various pre-integrated inventory management apps and plugins are available. |
| SEO/Marketing tools | Yes | Yes | Yes |
| Payment Gateway | You can integrate any payment gateway. | Shopify allows users to integrate with more than 100 payment providers globally. | BigCommerce allows you to choose from 65 pre-integrated online payment solutions that accept 140 currencies and are valid in 230 countries. |
Magento-vs-Shopify-vs-BigCommerce: Final Verdict
Magento, Shopify and BigCommerce dominate the eCommerce market today because they have robust capabilities that allow businesses to grow. However, after reading our detailed comparison of Adobe Commerce-vs-Shopify-vs-BigCommerce, we hope you have a comprehensive overview of each offer.
After all, the ultimate decision to choose between Magento, Shopify and BigCommerce boils down to your requirements; therefore, meticulously analyze your business requirements before selecting the well-suited eCommerce platform for your business.
That said, if you are looking for Magento development services, Shopify development services or BigCommerce development services, contact the experts at eGlobe.
Developers at eGlobe have more than a decade of experience in building high-performing and engaging eCommerce stores that act as revenue generators for businesses globally.