There are approximately 267000 Magento 1 & 2 stores on the internet, and the coming years will see an upsurge.
Adobe Commerce is a robust & scalable eCommerce development platform capable of empowering enterprises of all shapes and sizes.
It is one of the sought-after frameworks for entrepreneurs looking forward to launching themselves online.
However, you must adopt new trends to stay ahead of the competition. Embracing new Magento trends will allow you to stay relevant in the industry and enable businesses to build a strong brand presence.
Look at the top Adobe Commerce trends in 2023 that businesses can follow to create result-oriented strategies.
Top Result-Driven Magento Development Trends For 2023
–      Magento PWAs
PWA websites can drive your revenue by 20% and decrease the checkout abandonment rate by 95%!
In a recent update, Adobe Commerce launched Magento PWA studio. It is a set of tools for developers to transform the Magento 2 stores into PWAs (progressive web apps).
It is a notable Magento web development trend to embrace in 2023 as progressive apps are here to stay.
As per the stats, nearly 1,003 live websites are leveraging Magento PWA studio. As a result, online businesses are integrating PWA to grow their sales, and progressive web apps are perfect for achieving the desired results.
Instead of investing in separate applications for android and iOS as an online seller, you can utilize PWAs to offer an enriched online experience.
It should be enough to burn the fuel in your piston and push you to build a Magento PWA asap.
–      Hyper Personalized Shopping Experience
 71% of online consumers don't like impersonal shopping experiences. Therefore, personalization lies at the core of eCommerce development. Offering a personalized shopping experience is among the popular Magento eCommerce development trends and is here to stay forever.
Nearly thousands of eCommerce sites are built every day; hence, the uniqueness will keep you ahead in the marketing game. Adobe Commerce is a highly customized platform that gives you the potential to build a customer-centric eCommerce store that is capable of sending personalized emails and push notifications.
–      Smart Voice Search Features
There is a reason why voice search is considered the future of eCommerce. Nearly 27% of the global population uses voice search on their mobile phones.
It will be the best Magento development trend in 2023 that will help businesses grow exponentially and take their business to the next level.
There has been a shift in consumer behaviour in recent years; consumers prefer voice search over typing; therefore, voice search-driven purchases are a new norm.
Moreover, you can beat your competitors with a robust Adobe Commerce store with voice search-enabled capabilities.
–      AI & VR
Magento eCommerce stores have several AI extensions to assist users in building some fantastic features. AI & VR are top Magento development trends in 2023 that will dominate the industry for a long time.
AI & VR are the future of technology, and they are shaping technology every day. They render product recommendations based on consumer behaviour to boost conversions and are innovating how consumers buy.
–      Live Video Streaming
Showcasing your product with images is so old school! However, videos showcasing your product's specifications and features are an eCommerce website development trend.
Due to its popularity, it has also become a cutting-edge Magento development trend that is now adopted by various businesses.
Abiding by this Magento trend, you can add a live video to your online store and drive user attention and engagement. Strong user interaction via live video streaming gives real-time opportunities to users.
–      Visual Search
After the voice search trend, visual search is also becoming a prominent Magento trend in 2023. Visual search allows users to use real-world images to perform an online search.
About 62% of millennials prefer visual search over other technologies. However, this search functionality is relatively new to the eCommerce world, but we are confident that it will be a popular Adobe Commerce trend.
–      Chatbots
AI chatbots manage 80% of consumer interaction. Therefore this will be a Magento trend that will offer a smooth interaction.
Customer engagement drives the eCommerce sector; hence chatbots tend to share powerful insights and manage customers.
–      Social Media Marketing
Social media is a potent tool that is used by retail businesses to drive success. Social media helps brands to humanize themselves and seamlessly engage with their customers. Magento development trends in 2023 focus on social media marketing and promise to build robust brand awareness.
How To Choose The Right Magento Development Trends?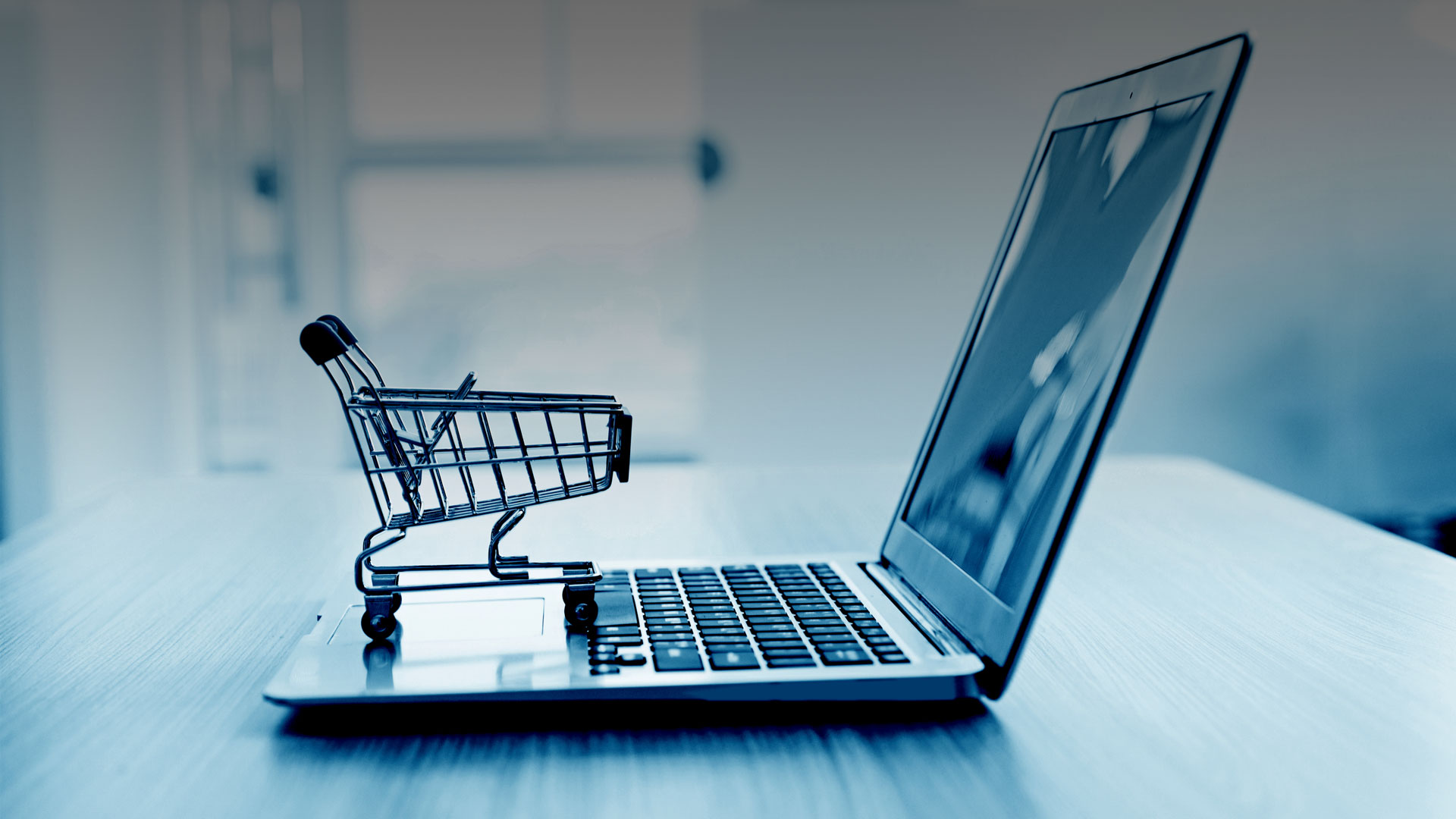 E-Commerce Website Development company In India,
Not every Magento web development trend is worth trying and meant to be followed just because it is among the popular Magento eCommerce development trends.
Some of them can be a value bomb for your business, while others can be a bad fit for your business vertical. However, it is essential to evaluate a trend to ensure it's the proper integration in your business.
To help you make the right decision, we mention some points you can keep in mind before choosing a Magento trend to implement in your business.
Know Your Competitors
It is one of the most critical verticals you need to bear in mind when planning to adopt a Magento trend. First, understand and analyze the top Magento trends your competitors are following.Just see whether they are getting any significant results after implementing them. Again, we are not telling you to copy-paste what your competitors are doing; instead, we are telling you to stay alert to what's happening in the market.
Trust the information
Follow relevant news and authoritative blogs to get a complete picture of the industry. They will give you an overview of what's happening in the industry and help you make a data-backed decision for your business.
Read those trend reports.
Every industry-leading company releases a trend report once or twice a year. These reports encompass authentic stats and crucial data that are important to consider while hoping for the latest industry trend.If you are well informed about what's happening, trends will automatically make sense for your business.
Remember those customer behaviour stats.
For whom are you following the Magento trend?
Your customer, right? Mindlessly jumping on top of Magento trends without considering your audience is another thing you should avoid.
Some trends could work for your customers, but they don't need to work for you. Therefore, consider using various data-gathering tools to analyze your customer's behaviour and interests.
Work on a prototype
There could be a few Magento web development trends that could work well for everyone, but there is still doubt in your mind about them.Well, don't worry! Just launch a prototype and get early customer feedback from the existing customers. It can help you in mapping more specific and action-driven strategies.
Conclusion
Day by day, eCommerce is becoming a battlefield, with more stores being built daily. Adobe Commerce is one of those technologies that would provide you with the desired trajectory.
By following the right Magento development trends in 2023, you can learn to harness the power of eCommerce and build a higher brand value. However, adopting these Magento above development trends can open doorways to attract potential customers.
As a global leader in providing Magento development services to businesses around the globe, eGlobe has hands-on experience in serving clientele from countries like the UK, USA and many more.
Ready to build a Magento eCommerce store that sells itself? Get in touch with the best Magento Website Development Company in the USA to boost sales and get higher ROI.